Treat yourself to a relaxing camping vacation at Soulac sur Mer
A campsite with sauna and hammam in Gironde
Since 2023, our 5-star campsite in Soulac-sur-Mer has been equipped with a wellness area to enable our guests to relax and make the most of their vacations in Gironde. Say goodbye to everyday stress and treat yourself to a moment of relaxation.
With a wellness area open in high season, you can indulge in an afternoon sauna or steam bath.
For even more relaxation, you can also enjoy a massage and a quiet chat in our herbal tea room. It's the assurance of a rejuvenating stay in our wellness campsite.
Activities to help you relax
While many people think that the entertainment and activities offered by French campsites are noisy and energetic, our wellness campsite offers sports courses that are much more geared towards calm and relaxation.
In fact, in addition to traditional fitness, we regularly organize calmer fitness classes such as Yoga, perfect for cutting you off from your daily routine and escaping mentally while working out physically during your vacation.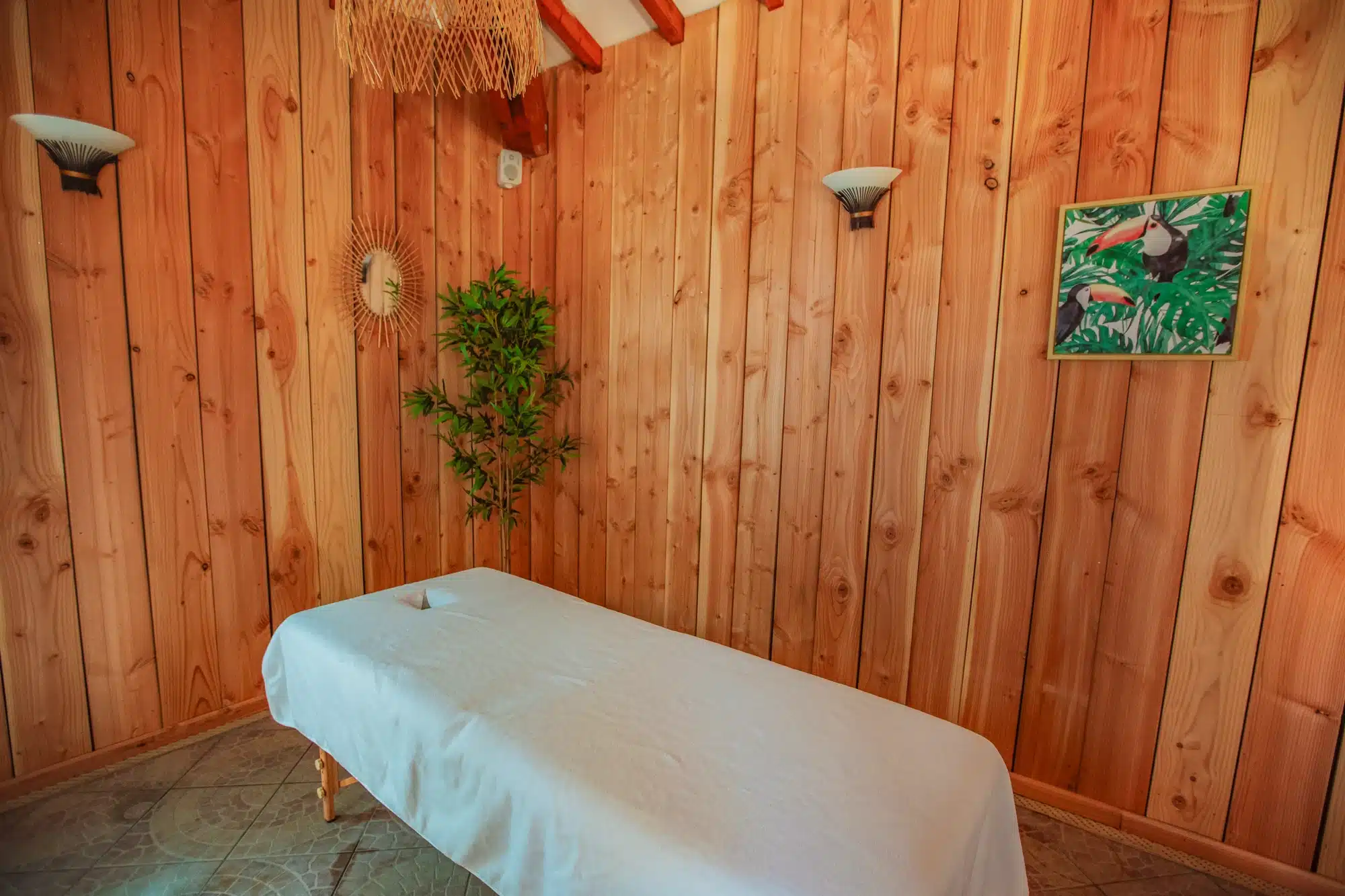 A calm and rejuvenating setting
What better way to get away from the daily grind than in a wooded setting, where life is good and the summer sun shines? That's exactly what our wellness campsite has to offer.
In the heart of a wooded estate, our mobile home rentals in Soulac sur Mer are the perfect way to reconnect with nature. You'll wake up to the sound of birdsong, before strolling down to the beach at Soulac sur Mer between the pine trees.
And as you may have heard in a song performed at our wellness campsite: you're in Soulac sur Mer, with a relaxing atmosphere!
Discover our services, the aquatic area and restaurants!